Enlightening Management Consultants Inc.
Enlightening Management Consultants Inc. is a sole practitioner consulting firm whose owner is an experienced scholar/practitioner.
Meet Dr. Christopher Anne Robinson-Easley, RODC
(also known as Christopher Anne Easley and/or Chris Easley)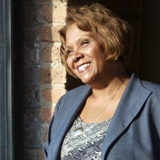 Dr. Christopher Anne Robinson-Easley is the founder of Enlightening Management Consultants, Inc. She has an extensive business background in the fields of human resource management, organization development and operations management. In leadership and management positions, she worked in both the service and manufacturing sectors.
She has been a consultant since 1990 in the areas of change management, leadership development, strategy, entrepreneurship and human resource management and is a Registered Organization Development Consultant.
Dr. Robinson-Easley also has an extensive career in higher education where she served in the administrative positions of director, dean, assistant provost, and vice president for academic and student affairs; tenured and promoted to the rank of Full Professor in Management.
After leaving higher education in 2015, she returned and joined the faculty at Roosevelt University (Chicago) in the Walter E. Heller College of Business in a visiting position. In 2020, Dr. Robinson-Easley will continue teaching in the Heller College of Business as a Full Clinical Professor in Organizational Leadership.
International Experience
Dr. Robinson-Easley's scholarship is nationally and internationally recognized. Her research and consulting work has been presented throughout the United States, in various European Countries, in the Middle East and the French West Indies, where she has taught and worked with business leaders in the area of intercultural management.
The receptivity of her theories, evaluations, and ability to effectively convey her propositions in written and oral contexts on a global level are represented by her peer-reviewed journals, invited publications, book chapters, invitations to present and train on multiple management topics, four sole-authored books by international academic publishing houses and the top university and national libraries (such as Oxford, Columbia University, McGill University, Yale, Harvard, Cambridge, University of Chicago, Copenhagen Business School, etc.) that have chosen to house her books.
Professional Speaker
In addition to consulting, Dr. Robinson-Easley is also an international speaker. Her areas of expertise include business growth, contemporary issues, diversity and intercultural management, leadership, personal growth and youth violence. To request a booking for Dr. Robinson-Easley, contact: All American Speakers.
Her more comprehensive vita can be accessed here: